Web Programming
One main focus of Portal Software Solutions Ltd. is to make unique, custom-tailored solutions a reality through web programming. While the term "web design" entails, above all, the graphical display of a web site in itself (how it looks), "web programming", or "web development", is a term used primarily to entail what goes on to make a site function (how does it work?).
The term "development" entails coding, programming, and other services associated with the actual functions of a web site including the development of responsive and/or manipulative content and methods for data exchange. In programming for the Web, we rely on the latest technologies, taking into account the latest web standards. We have two development centers located in Hong Kong and India, and a pool of experienced programmers and veteran IT professionals to help with the low-cost development of your personalized web solution.
We are open to all web standards and undergo the creation of virtually every project with accordance to the wishes and preferences of the customer - whether an individual or small business, large company or government organization. We work with almost all major programming languages (Java, JavaScript, PHP, Perl, ASP, ASP.net, JSP, Flash, AJAX, J2ee, Struts, Spring, ColdFusion, etc.) and database standards (SQL, mySQL, PostgreSQL, Oracle, etc.).
When it comes to technology, we strive to find a connection between the customer's specific needs and the most efficient software available to meet those needs at the particular time and juncture. At Portal Software Solutions Ltd., we make it a point to adapt the technology to suit customer needs, and not the other way around.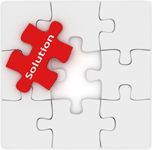 With the creation of your web project, there are virtually no limits. If you have the necessary hardware (servers, etc.) and infrastructure, then virtually anything is achievable and within the grasp of our programming abilities. This includes the creation of dynamic web sites, CMS, complex web portals, social media outlets, and even online games.
For large companies and government organizations we also offer enterprise-level solutions. In this area we offer a number of custom-tailored solutions such as ERP systems, financial management solutions, infrastructure services, applications management and yet much more.
If you are interested in acquiring a custom-tailored solution or if you have any questions, please don't hesitate to contact us.