What VoIP has to offer
Supported VoIP features
Standard features (call forwarding, conferencing, muting/hold, etc.)
Parallel talks with several channels
CTI, dial by click functionality
IVR applications
Call Center functions
Voice recording
Least Cost Router (LCR)
Many other functions
VoIP and Asterisk Solutions
We help you slash those high (international) calling rates!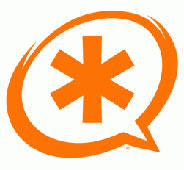 Compared to the traditional, still widely used standard telephone network (public switched telephone network (PSTN)), one option for voice-based telephony comes in the form of VoIP, in which calls are routed over the Internet - which comes with many advantages. Aside from the added flexibility, greater functionality, easier management, and complete scalability, VoIP holds over its traditional counterpart, the biggest advantage of a VoIP solution, when compared to PSTN, is the enormous amount of savings in costs.
To begin, VoIP to VoIP calls are completely free; and calls made to national and international landline or mobile networks are made at substantially discounted rates which, depending on the provider, usually translate into a savings amount of over 80% in comparison.
One advantage, as previously mentioned, is full flexibility. For example, using your phone over the web (provided you have Internet access) allows you to dial and connect to the same phone numbers as you could before, with unrestricted global reach. You can enjoy the benefits of VoIP telephony by using either VoIP software on your PC (softphone), a VoIP standalone phone (hardphone) or a special VoIP adapter for your analogue phone.

Portal Software Solutions Ltd. specializes in the creation of flexible, secure, and cost-effective VoIP solutions using the powerful and stable, Linux-based, open-source software "Asterisk" to fulfill the functions of a traditional PBX, but with the added functionality of a modern VoIP system. The open structure and world-wide developer community of Asterisk allows for the implementation of flexible and powerful telephone systems.
For these reasons, Asterisk is used in the creation and implementations of PBXs, media gateways/servers, and complex call-center installations. We develop customized solutions specific to the needs of its customers. Asterisk fits well here as it's not only a flexible and scalable solution capable of supporting a range from just a handful of calls to several thousand call stations, but it carries extra value in the form of huge cost savings.
Our customized VoIP solutions cover a wide span of telephone features such as virtual conference rooms, easy engagement (click & call or call back), complex IVR systems, and call center solutions, not to mention the complex network support gained from multiple, geographically independent installation sites.
If interested in acquiring a custom-fit VOIP solution for your project or business, or if you have any questions, please don't hesitate to contact us.