E-Commerce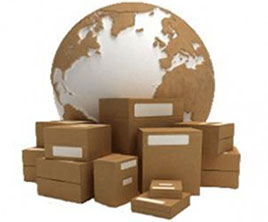 For companies who would like to utilize the Internet as a sales channel, Portal Software Solutions Ltd. offers customized E-commerce solutions to suite. In this area Portal Software Solutions Ltd. stands by its customers through all project phases of the site - from initial conception to integration and marketing.
When it comes to E-commerce solutions, we are specialized in the creation and establishment of online store-front systems and related system integration. We place a great deal of value in making sure an individual's needs are met and that the online shops are both scalable and expandable ensuring optimum adaptability to suite your particular business model.
Regardless of whether your company is selling books, sporting goods, electronic equipment, medicines, or is involved in any other specialized area of sales - our E-commerce solutions are individually tailored to your business model and not vice versa. So that your customers may quickly and easily purchase items and/or services from your shop, we offer many different payment options for E-commerce transactions. In addition to supporting an invoice system for pre-payment (transfer) payments, we offer support for credit card processing and online transfers that can be made, as necessary, via an E-voucher transaction or phone.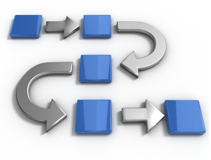 The shop system can be seamlessly integrated into various backend systems such as ERP, CRM, and existing supply and inventory management systems (with built-in support for order processing, logistics, etc.). The only requirements here are a system-side API and Internet access via FTP.
Regardless of whether your E-commerce solution is a PHP based, open-source implementation for an individual or small business, or an enterprise level solution complete with ERP and CRM backend capabilities, we offer dedicated support to each individual throughout the implementation of every solution.
If interested in acquiring a custom-tailored e-commerce solution to fit your particular business model, or if you have any questions, please don't hesitate to contact us.